Success Stories
Here are some samples of testimonials from our happy clients. Whilst everyone's specific goals, level of fitness, commitment and motivation is different, we hope that these testimonials help to inspire you with what is possible with the right trainer helping you along the way. 
Feel free to contact me to discuss helping you to be a great success story!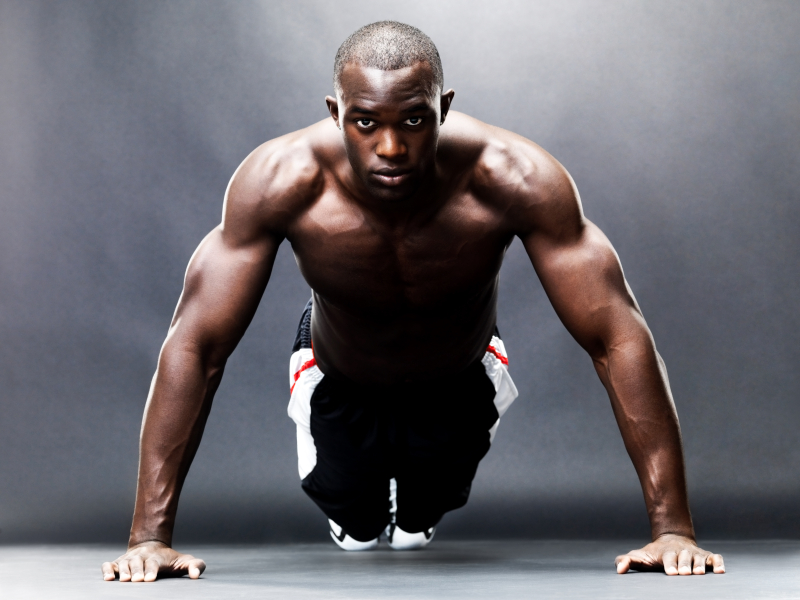 "Abraham is a great trainer.
I've been training with him for almost a year now and he has helped me with diet, motivation, posture and all round fitness. He has helped me to make gradual lifestyle changes (getting up at 6am to go to gym twice a week been one of them!) and I've lost 15kg over the last few months.
I definitely look better and I feel a million times better."
Theresa Austin
I have worked out throughout all my adult life but was not getting the results I wanted to achieve with the time and effort I was putting into. I have been training with Abraham for 2 years and the benefit has been enormous. In fact the results showed within a short period of time after I started training with him and I have been maintaining and improving ever since. I am much stronger, leaner and a few nagging injuries (knee, neck and shoulder) are no longer a problem for me under Abraham's program helping me to focus on strengthening those weak areas.
He's not the trainer who shouts about what he can do, what he knows and how much he cares about you, he genuinely thinks about you in every way, not just physical side but also your life style.  He thinks about how he can make you better in all senses.
He's a true professional.
Alex
Since we have been training with Abraham, we have never felt stronger or healthier. We have both seen significant improvements in our strength, flexibility and cardiovascular endurance. We are doing movements we never thought possible before.
Abraham is passionate about the health and fitness and it shows through the energy and enthusiasm he brings to every session. His workouts are challenging, creative and fun. He focuses on correcting your posture and techniques of each exercise getting the maximum result from each session.
Not only we are now fitter and stronger, we are both much more confident and happier with ourselves. He's changed our lives.
Sarah and Hilary
I've always been athletic from young age and I can say with confidence that Abraham is one of the best personal trainers I've ever had.
Having been to Abraham's body pump and combat classes, I chose him as my trainer because his posture, movements, techniques and style were impressive and motivating. For three and a half years, Abraham has trained me now, allowing me to maintain and continuously improve upon personal fitness, strength and healthy life style.
He is always reliable, encouraging, caring and enthusiastic. His technical knowledge including anatomy and exercise physiology has helped me to correct forms. He creates new targets and goals so I am constantly challenged and engaged. He knows exactly how much to push me to achieve my maximum benefit without over doing it. His training programs are creative and it's a lot of fun too.
He has a real passion for good health and fitness and it is admirable that he continuously wants to improve his knowledge through books, seminars, conventions and various courses.
I've become stronger and also he's made me a better person both physically and mentally.
I always look forward to training with him twice a week. My reflex reaction, balance, posture, strength, alignment, performance and core are greatly improved and most of all, I always feel energetic.
Thank you Abe…'
YJ Fidgen
Making a fitness compact is rather like deciding to go through a divorce - you know what you have to do, you know you'll be better for it, but going through it is hell!
Or so I thought...........
3 months on, 2 stones lighter, much more flexible and with heaps more energy I actually look forward to the sessions.
Although structured to obtain maximum effect for my particular needs they vary from week to week - which keep interest and motivation alive.
And .. dare I say it? ...... they are actually fun.
Just don't expect a "quick fix" - another thing I've learned about this compact - it's ongoing. If you want to reap the benefit, keep the routine.
Jan Walsh
Thank you Abraham for enabling me to achieve that rocking body I was sporting on my wedding day and honeymoon... of which I will keep forever!!
Teh Eik Chween
I have recently completed a 10 week Personal Training Course with Abraham.  During that time I found the programme to be great in 3 respects.  Firstly it was varied so there was never the opportunity of getting bored, particularly when duplicating the sessions on my own.  Secondly, the sessions were hard work which to me, made them worthwhile and most importantly, I am very pleased with the positive results as regards improved body tone, strength and weight loss at the end of the programme.
Thanks Abraham
Karen Hally
Goals and Objectives
I do lots of running therefore often neglect my upper body in the gym.  My goals for personal training were to address this imbalance by increasing my upper body strength and muscle tone.  I was very interested in boxing, self defence and martial arts and wanted to learn some of the basic techniques.
Training Programme
6 fortnightly sessions to introduce basic boxing techniques and build up stamina.  A typical session included.
warm up
punch combinations using both pads and the punch bag
martial arts and self defence techniques
core stability work
free weights
cool down and stretching
The hardest part of the sessions were the gruelling circuit sessions with punching combinations interspersed with press-ups and sit-ups. By the final session I had developed an accurate, controlled punch and greatly increased my wrist strength and general muscle tone in the arms.  I also found that I could punch for longer during the combination sessions.
How Abe helped me reach my goals
Abe pushed me extremely hard yet kept me highly motivated.  He ensured my technique was good before encouraging the use of greater power.  Abe made sure that each session was a thorough workout.
I definitely achieved my training objectives since I now have much better upper body strength and increased muscle definition in the arms.  I have also seen additional benefits in my running with increased speed and more stamina.  And a final bonus to all the hard work with Abe is that I can now hit the golf ball further.
Elinor Rodgerson